Lint Lizard Dryer Vent Services

Dryer Vent Cleaning, Repair, and Installation
Fast, Friendly, and Efficient
We Specialize in Dryer Vents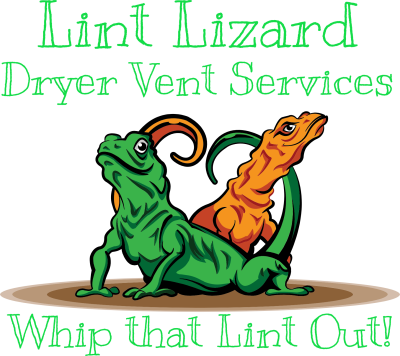 Residential and Commercial
Dryer Vent Repair and Rerouting
We are proud to offer professional, reliable, and affordable dryer vent cleaning, installation, and repair to the Birmingham/Montgomery/Auburn region. Lint Lizard Dryer Vent Services LLC was designed with the customer in mind first and foremost. We are based in Tallassee, AL and perform all aspects of dryer vent cleaning, installation, and repair. Dryer vent cleaning is an often forgotten necessity in many homes within the Central Florida area and nation at large. Lint accumulation and the lack of proper air flow in a dryer vent can chock a dryer from breathing and cause a fire risk. Oftentimes the dryer vent line just needs to be maintained through professional and proper cleaning. Various factors should be taken into consideration as well such as dryer vent location, length, material, and placement within the home. Lint Lizard Dryer Vent Services will offer a thorough assessment of your vent and make any necessary suggestions as part of the cleaning process. In addition to this, we provide dryer vent modification, repair, and installation. Oftentimes something as simple as a defective vent cover could cause tremendous issues and this is why we assess every customers dryer vent line with attention to detail, common sense, and safety in mind.
A thorough dryer vent cleaning takes between 45 minutes to 1.5 hours depending on the amount of buildup and challenges with the vent lines direction and placement within the home. Furthermore, a Lint Lizard Dryer Vent Services technician will clean the dryer vent line thoroughly with a rotary brush and will examine and inspect the dryer vent line for any issues or potential issues. Our technician will stay until the job is done right and your dryer vent line is clean and breathing again.
We serve all of Central Alabama


We are fully licensed


We will beat any local competitor's price!

Dryer vent cleaning, installation, and repair is our specialty


We offer the most competitive price in the Orlando area while still providing the highest quality cleaning and customer service experience possible


We take your family's safety seriously and will do all we can to educate you on dryer vent safety and maintenance

We perform the cleaning, install, or repair of the the dryer vent line in the most efficient and professional manner

We are locally owned and operated and therefore take pride in our work and the relationships we form with those we serve

We will get the job done right for you guaranteed!


7944 Fake Ave, Door 56 Wonderland, NYC 12347

+92452 241564 +92452 458564